Luxury Corporate Taxi Service
A corporate transfer is one of the essential services we provide to our company clients. Through our executive range of vehicles, we satisfy their need for a corporate cab for business travel in the most fashionable way. We are happy to provide the most modern corporate taxi transfer for our clients, who include employees, business owners, and management officials. They heavily depend on our prompt pick-up and drop-off services, which distinguishes us as one of the most dependable corporate airport transfers.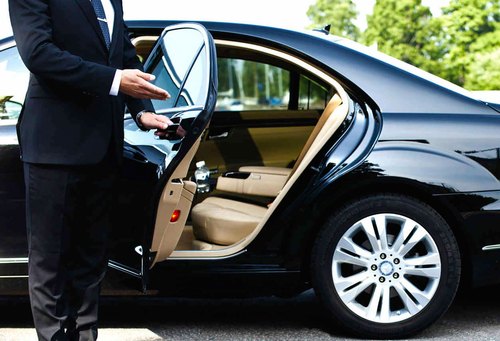 Book Melbourne Airport Corporate Cabs
Top businesses rely on us to be their travel partner for corporate taxi transfers, and in return, we provide them with our reliable taxi services. You will save time and work if you let us handle your company's travel needs. We provide an accounting system for our corporate clients, so they don't have to worry about paying for their frequent trips. For seamless after-journey proves, other payment methods are now actively offered.
Our Corporate Taxies Services
As a result of realizing the importance of entrusting our corporate transportation to another business, Airport Taxi Booking Melbourne has focused on offering highly skilled, considerate, and dependable corporate taxi services.
We are aware of how quickly things are changing for businesses. Because of this, reservations for our corporate clients are given better priority than regular taxi bookings. Furthermore, we are aware of the significance of initial impressions. All our drivers are uniform and knowledgeable, and our cars have a distinctive, instantly recognizable appearance.
System for managing taxis:
In order to provide our clients with the best and most dependable service possible, we upgraded our dispatch centre. We put in place a cutting-edge entire GPS taxi management system. Our system enables full traceability of all cars at any time and provides our corporate clientele with total accountability and transparency.
Customized Business Transportation:
Since each of our customers has a unique account, we can customize the corporate taxi service to suit their demands. Whether your company requires more regular outings, you wish to use corporate transportation for recreational purposes, or your employees are frequent travellers, we make sure to find the most appropriate and adaptable choice.
Do you believe that many business owner of society are the only who can afford executive cab services? A wide selection of executive cabs is available from our Airport Taxi Booking Melbourne, making your journey enjoyable, fashionable, cosy, and inexpensive. Our corporate taxi services are designed to satisfy the most stringent corporate requirements while offering an unmatched travel experience.
Why Should You Prefer Our Corporate Taxi Solutions?
When it comes to reserving a taxi service, corporate people mostly have two concerns such as time delay and security. Our taxi booking services promote safety while ensuring that business workers time is saved. Additionally, taking everything into account, employees have a lot of expectations for our best corporate taxi services. These consist of the following:
People who work shifts anticipate being able to hail a cab promptly.
Booking a taxi with flexibility
A problem-free way to handle expenses
Accessible invoices and simple payments
What Makes Us Different From Others?
Thanks to Airport Taxi Booking Melbourne, which offers the most relaxing corporate travel experience, you won't be bothered by business travel. If travelling in style is essential, you can also reserve a deluxe car service with us.
We offer Melbourne's quickest and best-kept taxis, especially for airport journeys. With us, you can also reserve transportation through a cab to the airport.
Adaptable corporate services:
Our best corporate services guarantee the comfort and convenience of our customers, and we provide the best business-class taxi transfers booked following your needs.
24 hours Melbourne Corporate Taxi: 
Do you have to travel at odd hours, worrying about being picked up? In order to prevent delays in your travel, our corporate taxi Melbourne offers business taxi services 24 hours a day, 7 days a week.
Our convenient booking options let you take advantage of hassle-free airport transfers, whether you want to schedule a corporate cab in Melbourne online or simply by phone.
Experienced and trustworthy staff:
Driver-partners with expertise and training are available. We have thoroughly trained and vetted them. With their expertise, our professional drivers and staff assist in producing the most significant benefits for business trips and provide pick-up and drop-off services at reporting times. 
We offer corporate car rental services that are reasonable and cost-effective. Through our unique personalized rates, you may also take advantage of discounts and coupons and save on business trips.
Airport Taxi Melbourne | Melbourne Airport Transfers Taxi | Door To Door Taxi Service | Parcel Delivery Taxi Melbourne | Tourist Attractions | NDIS Taxi Service | Vine Tours
Get In Touch With Us:
Our service is appropriate for professional and busy businesspeople and regular personnel, and as a firm, our goal is to provide precisely what you need. Even though our corporate taxi service is geared toward business users, we are pleased to offer it for industrial and manufacturing sites. Our business clients tell us that we stand out from the competition because of our high-quality vehicles, meticulous attention to detail, punctuality, and courteous drivers. To learn more about corporate travel, get in touch with us immediately to discuss your needs in further detail.