Airport Taxi Booking Melbourne
We are reliable, luxurious, 24×7 Airport taxi service across Melbourne.  Book Melbourne Airport Taxi from Tullamarine Airport to your Hotel or the City Centre at best price. You can book our Taxi to Melbourne Airport by calling us on +(61) 480 160 825
Top Rated Airport Taxi Melbourne
We are one the best taxi agency and specialised in Airport Taxi Melbourne. Taxi drivers are experienced and friendly to our clients. Our drivers have over 5 years of experience driving premium airport taxis. You can book our taxi to Melbourne Airport by calling us on 0480 160 825


Comfortable Cabs
Melbourne Airport taxi are clean, hygienic and comfortable cabs for a smooth journey.
Professional Drivers
We have experienced, well trained & polite, professional Melbourne Airport taxi drivers.

Advance bookings
Book a one-way or round trip, advance booking or plan for your quick Melbourne airport taxi with us.
About Airport Taxi Booking Melbourne
Airport taxi booking Melbourne caters for a hassle-free experience for people landing at Melbourne Airport. Further, we have been in this business for years; hence, we are a reliable Melbourne airport taxi service provider. In addition, we have made it the least challenging for people to book an online taxi to the airport. Our Melbourne airport taxis are very comfortable, and you can find them neat and clean.  Moreover, our company has professional drivers who can shrink the distances with their expertise that you need to cover. Presently, we are one of the top-notch Tullamarine taxi service Melbourne.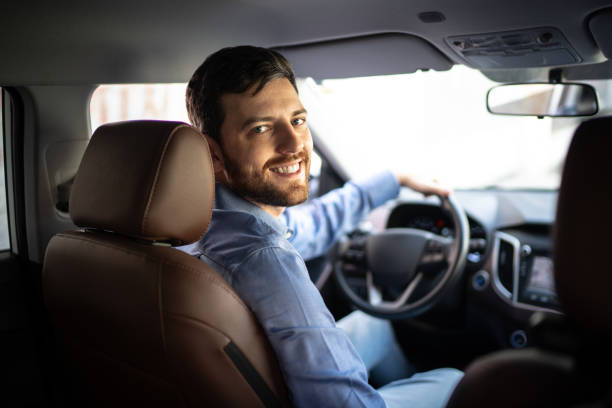 Pre Booked Airport Taxi Service Melbourne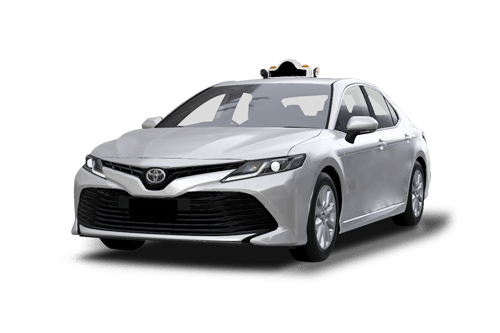 Our standard airportt cab services are lifeline of daily commuters for booking a cab in Melbourne.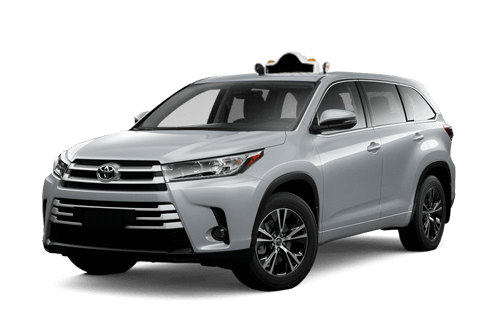 We provide silver airport taxi suitable for booking cabs to transit 4 or less passengers in Melbourne.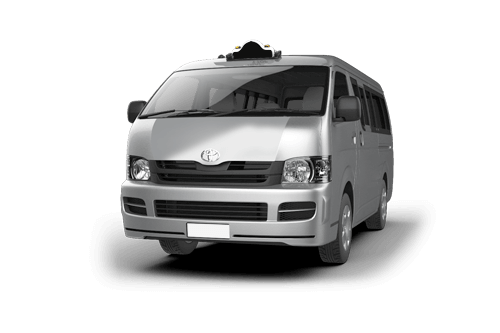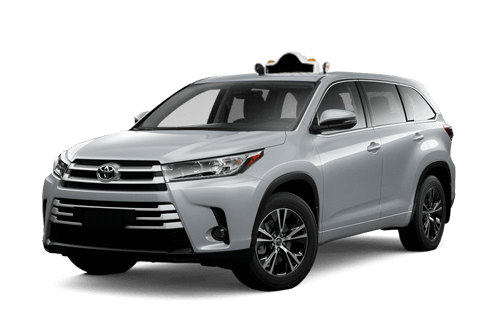 We provide an Suv 7-seater ( 6 passengers) for online book SUV for safety to any point of Melbourne.
Taxi to Tullamarine Airport
Are you trying to get a hassle-free solution for a taxi to Tullamarine airport? We can do the best for you in this regard by offering you an easy solution to finding an Melbourne airport taxi. 
Meanwhile, once you make booking from us, you never need to wait for a second for your cab after stepping out of Tullamarine Airport. Further, we know how much anyone is concerned about personal safety; hence, we can assure you of a safe ride 24/7 in our taxi to the airport. Therefore, you must book our airport taxi in Melbourne to save you valuable time without getting bothered about safety.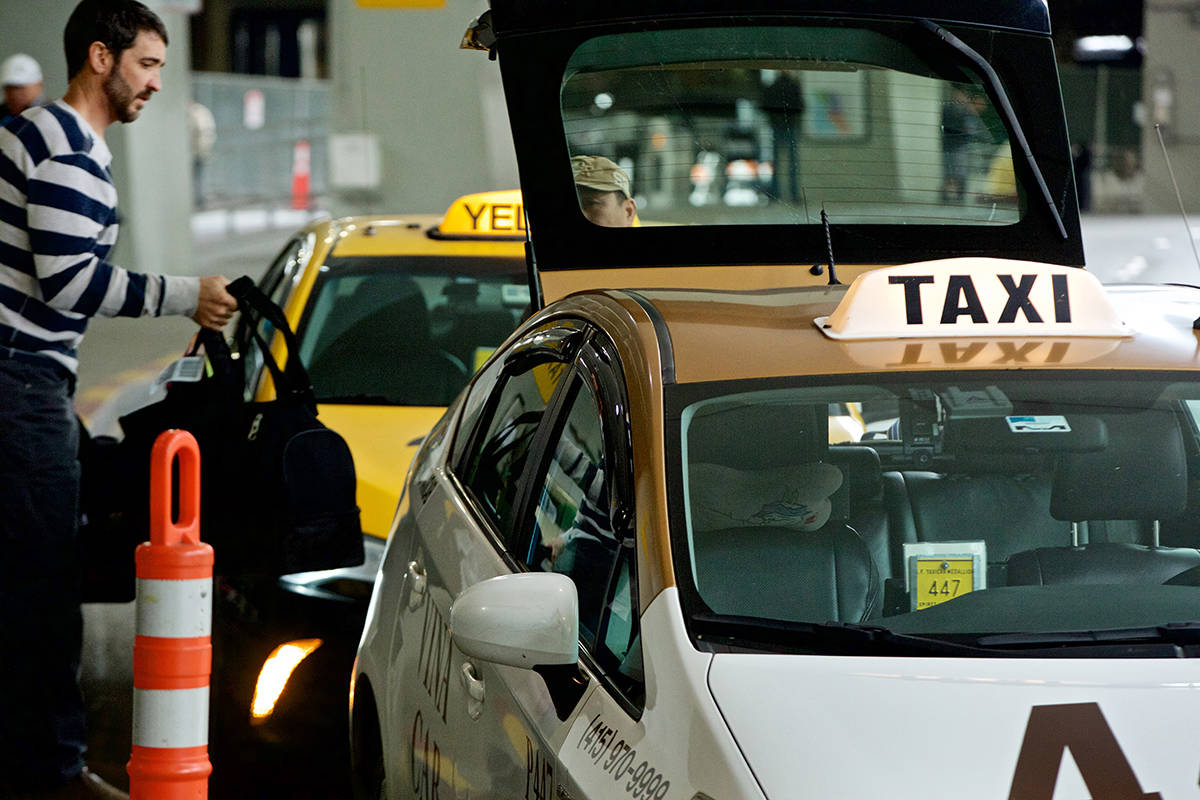 Our Airport Taxi Melbourne Services
We pride ourselves on our exceptional private airport transportation services. Our experienced and professional drivers will pick you up at your door with personalised service while providing an excellent tour experience. Rest assured: Our Melbourne Airport taxi team knows their way around Melbourne and can provide insider info on all the best places to visit in the city. So, sit back and enjoy your ride!

You must want to reach Melbourne Airport taxi swiftly after your meeting or busy schedule. Besides, it might happen after landing at the airport, and you need to go anywhere, including the suburbs, with pieces of huge luggage. In such situations, we are standing with you with our matchless cab to satisfy your needs according to your choice.

You must sometimes transfer parcels from one location in Melbourne to another. We can fulfil such needs and keep you comfortable. We specialise in moving parcels anywhere in Melbourne, including the suburbs. Moreover, we are open for parcel delivery for corporate houses, small businesses, and individuals.

You need wine tour cab services on weekends or while spending vacations in Melbourne. In this regard, we can help you ideally, as we have comfy taxis that can make you feel at ease. Besides, the drivers of our Melbourne airport taxi service can take you to destinations according to your desires quickly. In addition, our well-trained drivers never annoy you with anything, and you can enjoy your wine tours.

We provide the best solution when you need airport taxi Melbourne service at your doorstep. Further, it is simple for you to get a taxi wherever you need it, 24/7. Besides, our Airport taxi professional drivers will never be late when reaching your home. In addition, you book our airport taxi to reach or come back from Melbourne Airport.

Melbourne is one of the business hubs of the world; hence, several people visit here on corporate trips. Besides, corporate professionals working in the city often need to visit various locations to grow and expand their businesses. Hence, they need a corporate airport taxi Melbourne service that can provide a hassle-free experience. Moreover, our well-maintained airport taxis can make you feel excellent during your ride.

We are a leading airport taxi Melbourne service provider; hence, if you want to make your trip to the city comfortable and secure, you must book tourist taxis. Furthermore, our taxi drivers know about all the city's tourist destinations and other places. Thus, you can have the best time in Melbourne.
AREA WE COVER IN TAXI BOOKING
We provide taxi service in these areas as well.
Why Choose Us For Airport Taxi Service?
Sanitised Taxis
We can fulfil your need if you are wondering about a well-sanitised taxi to the airport. The  Melbourne airport taxis of our company are sanitised after every ride. Moreover, you can book a taxi to the airport, and we assure you that every cab will be neat and clean. In addition, you can feel the pleasing aroma in our well-sanitised taxis.
Baby Seats Available
You can easily book a Melbourne Airport taxi with a baby seat online through our website. We provide such seats for babies to make you feel comfortable in the cab. Moreover, the baby seats of our airport taxi are comfortable and safe. Hence, you no longer have to get bothered even if you are travelling with your baby.
Experienced & Verified Drivers
We are concerned about the safety of every commuter. Further, we want to offer you high-end hospitality. In addition, looking at busy life, we want you to reach any destination in Melbourne in the least time. Therefore, we recruit highly experienced drivers. Besides, our Melbourne airport taxi drivers are police verified, so you can always feel safe with them.
Security Camera Monitoring
The security of every passenger is our responsibility; hence, we never make compromises on it. Further, our taxis to the airport in Melbourne are well-monitored by security cameras to track the activities of drivers. Indeed, before every ride, we ensure that the cameras installed in taxis are working in good condition. Thus, you can stay relaxed and never worry about security during every ride in our Melbourne airport taxi.
Available 24/7
We know people may need a taxi anytime from Melbourne airport to the city. Hence, we are available 24/7 when you make a booking. Besides, we provide rides even to suburbs from Melbourne Airport late at night; thus, you can make a booking of our Melbourne airport taxi without any problem. Moreover, the frequency of our taxi service remains the same 24/7, so you never have to wait even late at night for our cabs.
QR Code
Our company wants to make things simple for customers; hence, we provide them with QR codes. We do this to make you comfortable when you book our Melbourne airport taxi. Further, QR codes of various classes of taxis are different, and you can select your preferred taxi code for hassle-free booking. Besides, using the QR code will make it easier for you to pay for the airport taxi ride. Thus, you never need to face challenging situations while booking or paying for our airport taxi.
We provide taxi service in these areas as well.
Book Online Airport Taxi Melbourne
People of Melbourne likes Our Taxi Service for safety, protection and very fast service provider.
Cheap Airport Taxi Melbourne
Are you worried about the taxi cost from Melbourne airport to the city? We can provide you with the best deal during your every ride in our airport taxi Melbourne Booking. Further, we offer a value-added Melbourne airport taxi service, yet, we provide cheap taxis to Melbourne Airport. Therefore, you will never find that we are making holes in your wallet if you are availing of our premium airport taxi service in Melbourne.
Book Your Airport Taxi Melbourne
When you need an airport taxi Melbourne, we are just a click or a call away from you. You can connect with our company 24/7 online or on a call to book an airport taxi. Besides, it is easier for you to make an advance booking for a cab, and we will be in front of you at the right time with our matchless airport taxi service in Melbourne.
Our Melbourne airport taxi service is best in all over the Melbourne like safety, protection and very fast service provider.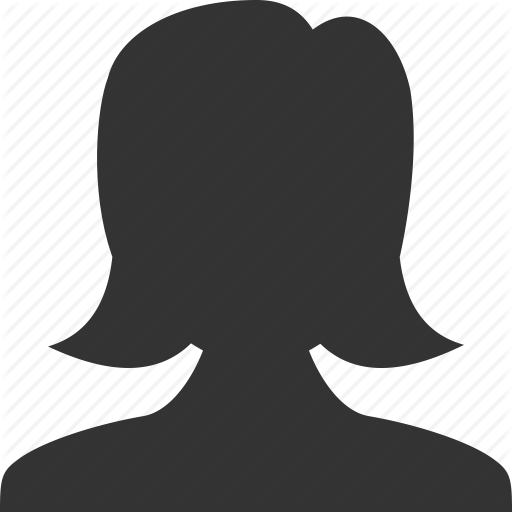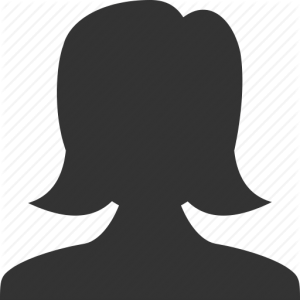 We have relied on this family business for years. They are always super helpful, punctual, adaptable and responsive to feedback.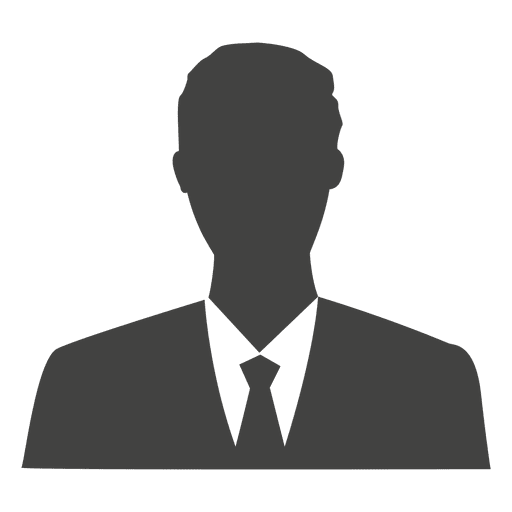 Excellent upmarket taxi service, well above others in presentation and punctuality. Always on time, very professional drivers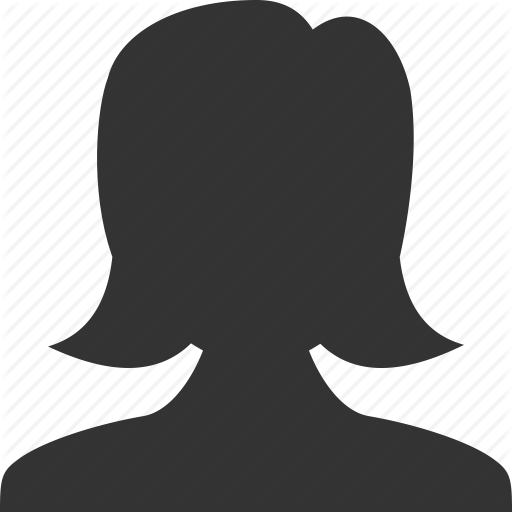 Sandhu always arrives early, ready to pick you up. He has a nice personality, operates very professionally and is highly reliable.
Book Airport Taxi Melbourne
Book a taxi to and from Melbourne Airport. Book online taxi to and from Tullamarine Airport. Taxes ranks are located across from all the terminals. Melbourne CBD is approximately a 30-minute fare. Estimate your fare here. The current Airport Taxi Melbourne access fee of $4.60 applies to all pick-ups.
Our Service is the first choice of commuters for airport taxi in Melbourne because we travel in comfort and style while taking care of their luggage.
We specialising in luxury transport for business trips, airport transfers, and everything in between, Airport Taxi Melbourne have the most extensive fleet of Airport Taxi cabs with leather interiors in Melbourne. Whatever your transport needs, Airport Taxi has got you covered.
We operates in Melbourne 24/7, days a week. Our airport taxi services in Melbourne and taxis can be pre-booked online by filling Booking or Quote form or by telephone by calling 0480 160 825. Our friendly drivers will have a taxi at your doorstep shortly after your call. Whether travelling for business, you can feel assured that your Airport Cabs is among the best.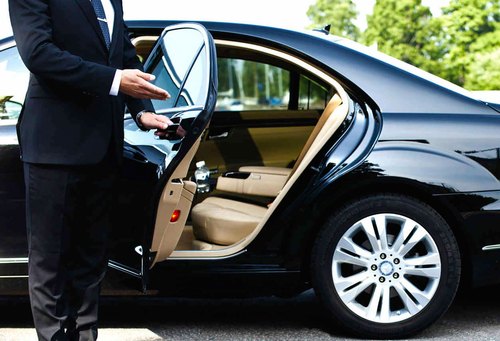 Taxi To Airport Melbourne Cost
We operates in Melbourne 24/7 days a week. Our cab service and taxis can be pre-booked online by filling booking or quote form or by telephone calling 0480 160 825. Our professional drivers will have a taxi at your doorstep shortly after your call.
Why Book An Airport Taxi Melbourne Today?
We offer a reliable, luxurious Melbourne Airport taxi,  NDIS taxi service across Melbourne. We aim to redefine the taxi industry by exceeding client expectations in providing service.
We have experienced and police-verified drivers.

We provide a safe and quick airport taxi service in Melbourne.
Our company provides airport taxi services at competitive charges.
We are available 24/7.
We are never late at the Melbourne Airport.
We track the records of flights and passengers; hence, you will never be late at Melbourne Airport.
Our airport taxis are clean, hygienic, and sanitised.
We provide a 100% guarantee for your safety during every ride, even late at night.
How much is a taxi at Melbourne Airport?
Whether you're travelling to or from Tullamarine Airport or Avalon Airport, you'll know exactly how much your taxi fare will be when you book. The price guarantee covers Melbourne and the other areas of Melbourne we service.
Where can you pick up your taxi from Melbourne Airport?
When booking, you will receive the contact details of your respected driver. You can contact your driver and confirm terminal numbers
1,2 or 3.
Why pre-book a taxi to meet you at Melbourne Airport?
Pre-booking up to 7 days in advance with Airport Taxi Booking Melbourne
for Melbourne airport transfers has an extensive range of benefits no matter where you live, including:
Hassle-free.

Walk out of the terminal, jump in a cab, and go straight to your door. Book a pickup time, and we'll be there.

Big fleet.

With Melbourne's largest taxi fleet, we pride ourselves on being there when you need us.

Professional Drivers.

Our taxi drivers are well-trained to help and know the best way to get you.
What range of vehicles are available to pre-book from Melbourne Airport?
No matter where you're travelling, choosing a vehicle type or taxi service from Melbourne Airport is easy. You can choose from:
Choose a station wagon or sedan with plenty of room for 4 passengers.

Our accredited drivers will help you get where you need to go.

Travel in style with a luxury car.
How long does it take to get from Melbourne Airport to the city?
If everything goes as planned and traffic flows as expected, our professional drivers can get to the heart of the Melbourne CBD from the airport in about 20 or 30 minutes.
What is the best way to get from Melbourne Tullamarine Airport to the city centre?
As we know it is not the cheapest option, taking an airport taxi or private taxi is the easiest and fastest way to get to the city centre, they only take 30 minutes to get to the centre and are available 24*7.
How much does it cost an Airport taxi to book a melbourne transfer cab?
No matter where you are in Melbourne or anywhere in Victoria, we service you, and you'll know your taxi fare before your ride when you book an airport taxi service with Airport taxi booking Melbourne. That's our Price Guarantee; when you book a Melbourne airport transfer, you'll get a fare cost. It's just one of the ways we take the stress out of airport travel. And both our price guarantee and fare cost include tolls or airport fees. We don't believe in surcharges. That means you will be charged less for your ride during busy periods or high-demand times. And we also won't charge you late or cancellation fees.
When you book with us, you can make your preferred payment before you ride. That saves you rummaging around your luggage or pockets looking for your wallet. You can choose a different payment mode that includes:
cash
google pay
Apple pay
Credit card
Cab charge
What happens if my flight gets delayed?
If your flight gets delayed or even getting in early, there's no need to worry. Airport taxi booking Melbourne drivers receive all the live updates regarding your arrival time, so they will always be there when you land.
24×7 Taxi service to anywhere, any time around Melbourne City

Sending Taxi Booking Alerts by Email/Text

GPS Tracking System For Location Guessing

Magazines and newspapers available for reading on the ride

Credit & Debit Cards payments are available.
What are some places to visit in Melbourne and its surrounds?
Whether you're looking to visit Melbourne City or the Greater Melbourne area, there's much to do for people of all ages. The city's restaurants and cafes are some of the best on the planet, and Melbourne is called the sporting capital of Australia for a reason. Melbourne's art galleries and museums are always popular, and places like the Dandenong Ranges' natural landscapes are world-class. And at Airport taxi booking Melbourne, we can get you there quickly.
Who provides the best cab transfer services for airport taxi booking in Melbourne?
Book Taxi to Melbourne Airport at cost-effective rates. Airport taxi booking Melbourne provides a premium, on-time airport taxi transfer with reliable service & security. We have well-experienced drivers with neat and clean cabs and aim to deliver a hassle-free ride and want to make a memorable ride for our customers by following all safety rules. We are always on time. Book your airport taxi now!