Tourist Attractions Melbourne
Famous Tourist Attractions
Starting with Coombe Yarra Valley, the residence of our world famous Opera Singer, Dame Nellie Melba, noted to be the most famous women in the world at the time. With tastings, Devonshire Tea and a tour of the garden and gallery – (Weds to Sat Tours Only).
It's a perfect way to start our wonderful and unforgettable journey. Their range of Pinot Noir, Chardonnay and Estate Sparkling to name a few are delightful.
You can book our Airport Taxi Melbourne by calling us on 0480 160 825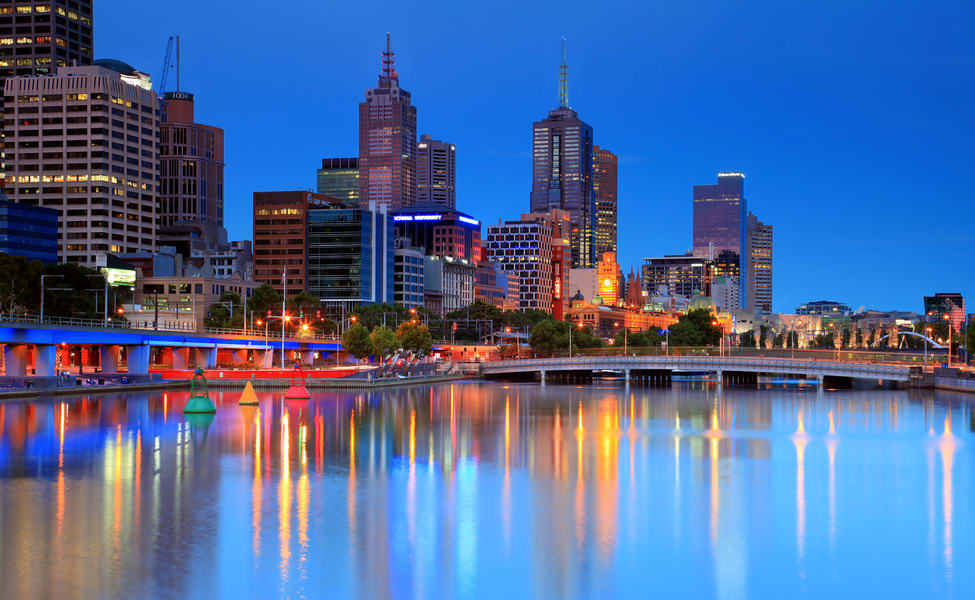 Enjoy your Melbourne ride while receiving the best tourist attraction service
Melbourne is a tourist attraction paradise. It should not be surprising that the city draws many tourists from Australia and other nations. A reliable and trustworthy airport taxi service is obviously of utmost significance from a tourist's point of view when visiting and around Melbourne. In response, Airport taxi booking Melbourne created a smooth private taxi service for travellers coming to Melbourne for a posh vacation and exploring the tourist attractions inside and outside the city.
Has your plane landed at Melbourne airport in Australia? You have thought about making the most of your holiday in this Australian city. However, how will you get from the airport to your hotel? How are you going to navigate the many neighbourhoods in the city? Be relaxed. We have the best-chauffeured vehicles to provide tour services. A fantastic trip to one of our magnificent cities will be provided by Airport taxi booking Melbourne. Pick a tour from the list, then climb inside one of our opulent vehicles for a chic and relaxing ride. Make travel arrangements to ensure you get all the popular tourist destinations listed.
National Gallery of Victoria:
Australia's oldest and most prestigious public art museum, hosting large-scale exhibitions. NGV is also one of the world's finest museums for art collections. Its collection consists of artefacts gathered from the pre-Columbian, ancient Egyptian, Greek, and Roman eras.
Queen Victoria market:
Since it first opened in March 1878, this renowned market has been providing food for the locals of the metro area for more than 140 years. As a result of recent renovations, it is currently listed on the national heritage list. This is important that you must see if you are in Melbourne.
Royal botanical gardens:
Another top Melbourne attraction is this one. In 1846, lieutenant general Charles la Trobe cleared a substantial amount of swampland to build the garden. It is one of Melbourne's most popular tourist attractions and is located on the River Yarra's south bank.
Eureka tower:
Take advantage of the opportunity to notice this tower, which stands 975 feet tall and is close to the Yarra River. The entire building is covered in gold plating, and the windows on the top 10 floors are 24-carat gold plated. The skyscraper tower's name honours the eureka stockade uprising.
We offer the best Services:
Explore Australia with a private driver and a car that fits your demands and budget.
Our primary goal is to take good care of our guests by employing skilled drivers. Our drivers arrive at the pickup location ten minutes before the scheduled time.
We exclusively utilise the most modern, well-maintained cars to reduce the likelihood of problems. Our primary goal is to offer the greatest, cleanest cars.
We offer our chauffeured cars at the most affordable pricing. You may still enjoy yourself on vacation without going over your spending limit
Airport Taxi Melbourne | Corporate Taxi Service Melbourne | Door To Door Taxi Service | Parcel Delivery Taxi Melbourne |  NDIS Taxi Service | Vine Tours
What makes our service unique?
Our fleet of vehicles consists of impeccably maintained luxury silver, SUVs/wagons and are driven by some of the most capable and dependable individuals with spotless driving records.
We can modify our services to meet your unique needs and carry out your tour itinerary because we are flexible enough.
Our services are, most importantly, created with the customer's needs in mind to ensure that you and your friends and family have the best vacations while visiting some of Melbourne's top tourist attractions.
Our highly skilled men at wheels are familiar with all the tourist attractions in and around Melbourne. Therefore, if you plan to visit Melbourne for the weekend, make a reservation for our private taxi service over the phone or online, and then relax. We will take the respect of the rest to assure you have the weekend of a lifetime.
What you will receive on tour with Airport taxi booking Melbourne:
A courteous, well-mannered, experienced driver who is familiar with the area.
A great itinerary that makes sure you stop by and see all the major attractions.
How much background information and commentary your driver provides is up to you.
Enjoy peace of mind knowing that you, your family, and your friends are safely transported by the only limousine company.
There are numerous extra benefits to travelling with Australia's best and only national limousine service.
After a long journey, you are worn out and eager to get to your hotel room. We are aware of your needs and will respond right away when you want to rent a car. You can reserve our car in advance now that you know the arrival time at the airport. Due to the prompt arrival of our chauffeur, you will save time.
Some travellers contend that long car rides can leave them feeling worn out. That is untrue in the case of our travel services. You don't need to operate the car this is where our chauffeur will come. The provision of a qualified driver is a free service. It is always a part of what we provide. Your tour to Melbourne will surely be enjoyable when you search for tourist attractions near me
Book one of our luxury cars for a tourist attraction:
You prefer to enjoy this city's splendour while you are on vacation. Many travellers in Australia have hired us for sightseeing tours. Our drivers can drive the vehicle to various destinations within the city, including the close-by suburbs.
They are knowledgeable on both well-known locations and obscure routes. With our chauffeured cars, you may go to more places. We promise that the money you spend on our car rental for tour services will be well spent.
How can we make sure you are secure?
As a visitor to Melbourne, we understand that you can feel anxious. However, we have dependable drivers and dedicated fleet managers to provide you with security. We employ qualified drivers who have undergone background checks.
Our specialists frequently check and repair each vehicle component to prevent mechanical issues. To reach the location, we monitor our drivers to ensure they drive the vehicle safely.
Get in touch with us:
It is simple to make a booking with us. Please call us today if you would like to plan a tourist attraction. We will answer your call any time of day or night.